Star dishes
Detalles
- Veal Liver
Undoubtedly one of our specialties a juicy veal liver sautéed with a variety of sesamos and thaychili sauce.
- Angus hamburger
300gr of juicy meat Angus beef with egg, bacon and cheese accompanied by salad and homemade potatoes.
- Thay: Sole and Prawns, Calamarines, Salmon, Chicken, Vegetarian ......
Vegetable wok with special sauce and garnish rice that you can accompany with any of the star products
- Prawn / Chinese Chicken
Undoubtedly a cocktail of flavors that will surprise you among pasta, vegetables, chicken, shrimp and surprise species ...
- Swedish meatballs
Juicy homemade meatballs with a special sweet dressing in pepper sauce and cranberry jam garnished with basmati rice or homemade potatoes, no doubt a contrast of flavors that will surprise you.
Read more
Read less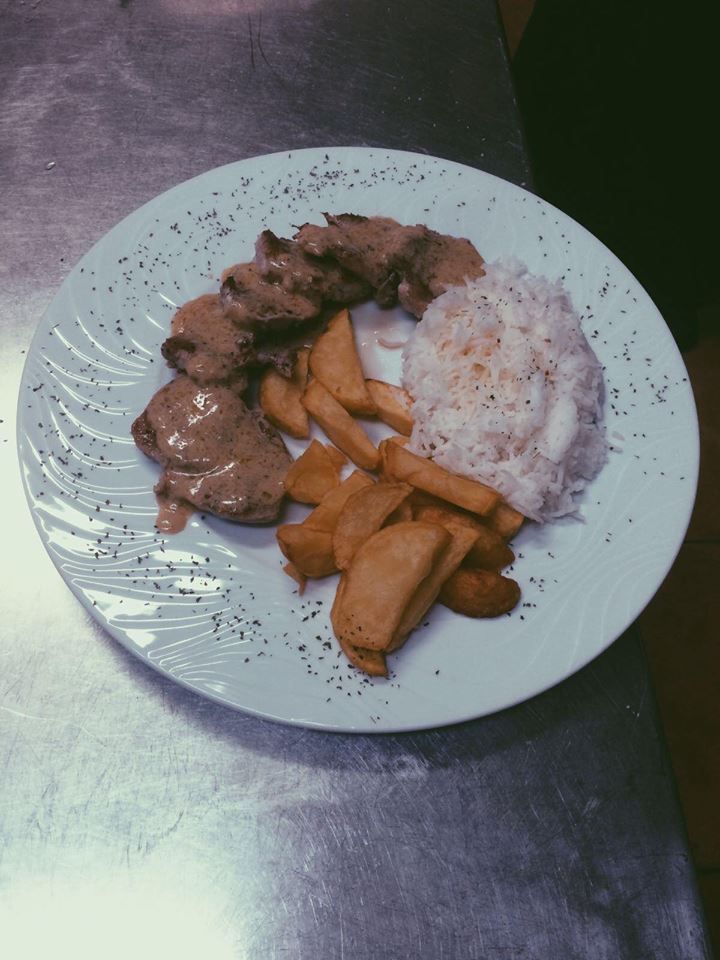 Ask us throught Whatsapp
Ask for more information
Please, review selected fields
Thank you for contacting us
We will contact you as soon as possible